Physical meeting guideline with NMG in relation to COVID-19
applicable from 01 July 2020
Following the announced relaxations of the cabinet on 24 June, NMG VvE Beheer adopted a physical meeting directive in connection with COVID-19. The directive aims to ensure the health of our employees and you as visitors to meetings as much as possible and to minimise the risk of further spread of the virus. The directive can be amended in the interim when additional measures and/or further extension is introduced from the National Government.  Even if it is shown from practice that tightening is necessary, for example in the event of contamination of one of our employees or a risk to this end, this can lead to an adjustment of the protocol. At the moment our employee is healthy and there is no reason to believe that there is an increased risk of infection.
From 1 July, NMG employees will again attend limited meetings, taking into account the directive. The possibility to meet digitally remains, of course.
More information about these measures and digital meetings can be found at the VvE Portal.
Contact moments
Our employees normally have various contact moments such as the Meeting of Owners, meeting or consultation with boards and committees, consultations with suppliers possibly on site and internal (working) consultations.
During all contact time we avoid physical contact with all the persons involved. We do not give hands but greet you with a smile.
Office protocol and meeting rooms NMG VvE Beheer
NMG VvE management also uses an office protocol regarding the Corona virus. This means, among other things, the follow-up of hygiene regulations, a lower occupancy by working from home voluntarily and mandatory working from home for (mild) complaints, maximum number of employees per floor and presence of walking routes to ensure the 1.5 meters distance.
From 01 July it is in principle possible to meet in a limited number (a maximum of 4 people) at our office at the Takenhofplein 1 in Nijmegen.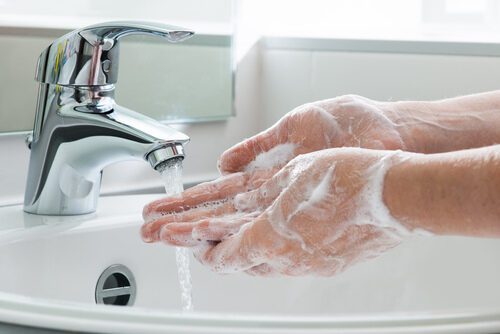 Meeting measures with NMG VvE
Meetings can only be organised in meeting rooms where it can be guaranteed that all participants can keep at least 1.5 metres away, have a seat and the meeting room is cleaned in the room after each meeting or other activity. In addition, there must be good ventilation;
If you have Covid-like complaints, stay home. Then cast your vote digitally via digital voting. On our website (www.nmgvvebeheer.nl) you will find an instructional video about how to cast your digital voice;
Upon entering, each participant wass his/her hands or uses disinfectant hand gel. Before and after the signing of certain documents, this will take place again;
Each participant signs the attendance list with their own NMG pen. The NMG pen will take you, it is for you.
Each participant uses his/her own materials (PC, laptop, tablet, meeting pieces, but also, for example, the grabbing of a cup of coffee or tea, if any);
There is no physical contact before, during and after the meeting.
No hands are shaken;
A (joint) microphone is not used during meetings;
The employees of NMG VvE sit alone at a table.
Finally
No rights can be derived from this directive. NMG VvE Beheer cannot be held liable for the consequences of (non) compliance with the directive.
We ask you to follow this directive in full and thank you for your cooperation and understanding.
Instructional video: digital voting
In this video we explain how you can vote digitally.
The link to the meeting page can be found on the right at the top of this website under the 'Meeting' button